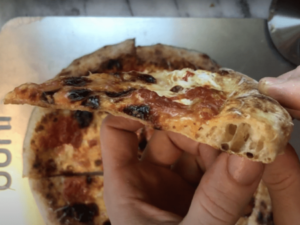 I found some old dough in the fridge and made a video about it! This was a leftover dough from one of my weekly dough
Read More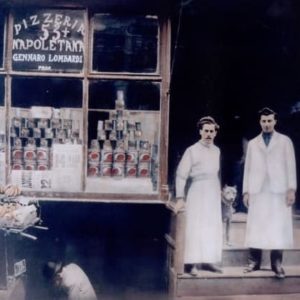 Join us on Wednesday, September 2 for a live conversation between Scott Wiener and Peter Regas about the early days of pizza in NYC. While
Read More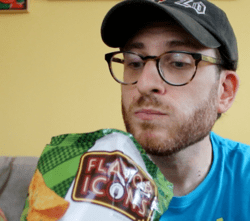 Do these new potato chips from Lay's taste anything like the Brooklyn original? Someone has to eat an entire bag to find out!
Read More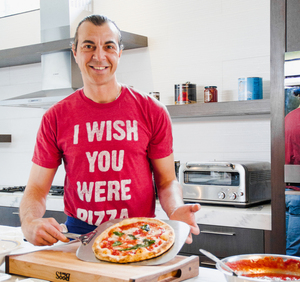 Friday, August 73pm ET via BrevillePizza Making with Luca VaruniTICKETS AVAILABLE HERE This Friday, August 7, is your chance to learn the art of Pizza
Read More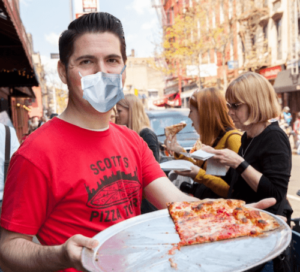 This month we're offering a limited number of tours for small groups. These tours are beyond anything we've done in the past so we're excited
Read More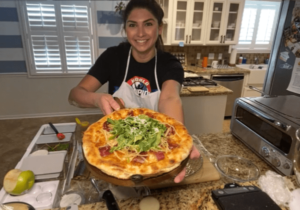 Nicole Bean is one of the country's leading pizza makers and she'll be bringing her skills online for another session of Meet the Makers this
Read More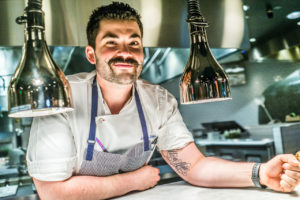 Zoom Into Class This Friday, July 10 at 3pm ET // $25 via Breville Stop #10 on Breville's weekly "Meet the Makers" pizza tour takes
Read More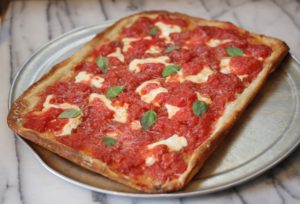 WEDNESDAY, July 88pm ET Pizza History Online Class: Focus on Brooklyn // $10 @ Zoom FRIDAY, July 103pm ET Pizza Making Class with Top Chef Joe Sasto // $25 @ Breville SATURDAY,
Read More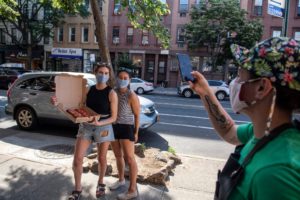 Check out this awesome article about how people are selling food from their home kitchens to make ends meet during the coronavirus meltdown! Our very
Read More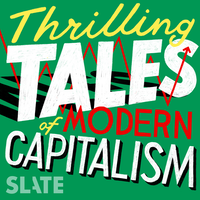 Most people don't realize the impact Domino's Pizza had on the evolution of the pizza box. This episode of Tales of Modern Capitalism covers the
Read More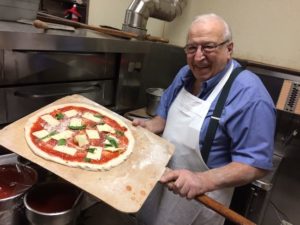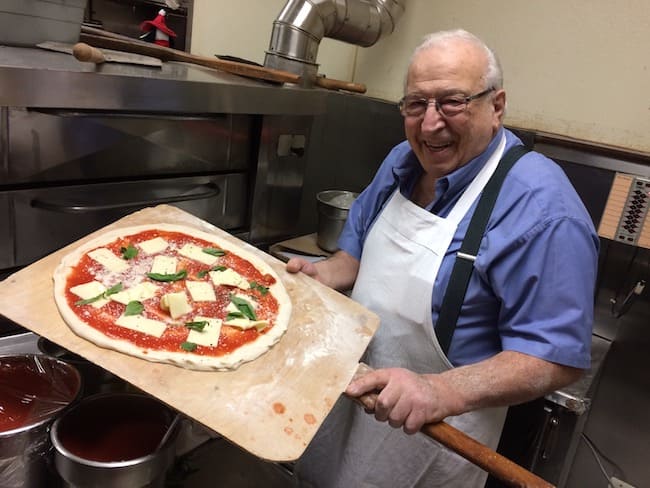 Joe Migliucci was the friendly face behind the kitchen window every time we visited his family's restaurant on pizza tours. Mario's Restaurant began as a
Read More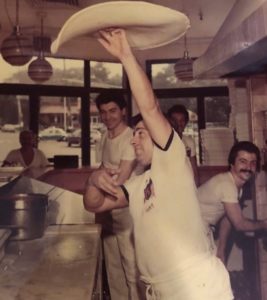 Brother's Pizza on Port Richmond Ave on Staten Island was founded by brother Filippo, Bart, and Pietro Giove in 1975 just a few doors away
Read More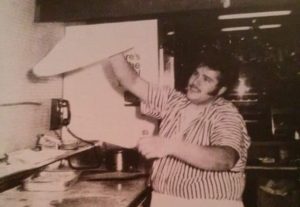 This Father's Day we remember the pizza makers we lost over the past year. Francesco Giordano was born in Sicily in 1952. He immigrated to
Read More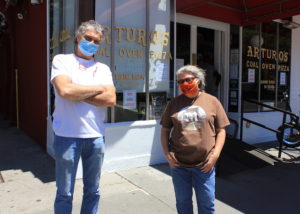 This week I took a bike ride around Manhattan for the first time since March to see the effects of the pandemic on independent pizzerias.
Read More