Experience NYC with the Planet's Biggest Pizza Nerds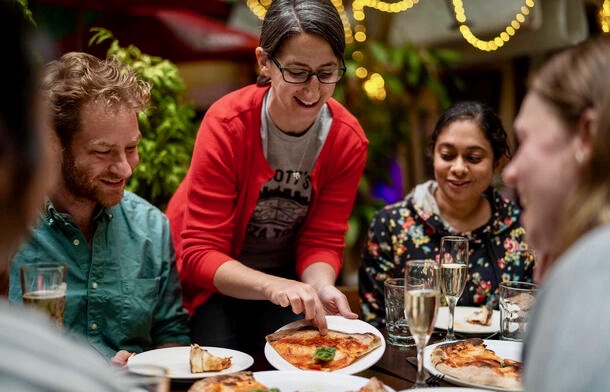 Hit some of the city's best pizzerias while learning more than you thought possible about the history, science, and culture of New York City's most famous food. Stops change every time. Pizza is included!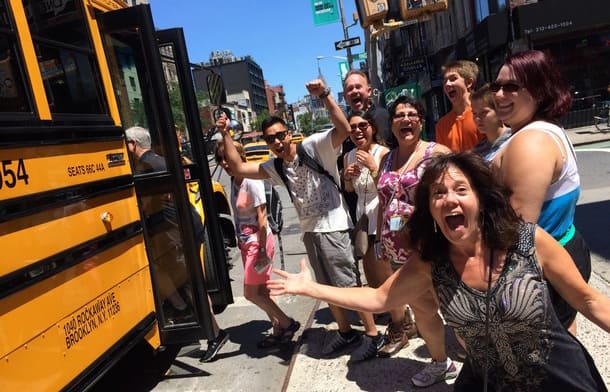 Every Sunday we embark upon a new adventure to the classic pizzeria, new hotspots, and hidden gems beyond the confines of Manhattan -- all aboard our big yellow school bus! This tour is always led by Scott.
Specialized experiences based on your group's needs
True pizza nerds will love these specialized experiences catered to your group and scheduled for your convenience. Tour by foot, on our bus, or with your own vehicle for a next-level exploration of NYC's layered pizza landscape.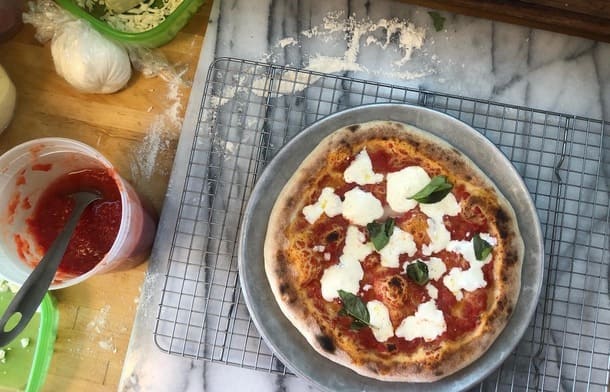 Great for private parties and team building
We transform your kitchen into a legit pizzeria with dough workshops and pizza making classes using techniques we've picked up from the city's top shops! Bring your team together with the ultimate interactive pizza making experience!
"If you love pizza and learning about pizza, this tour is for you!"​
"We learned so much about pizza that I feel like an expert."
This was one of my favorite things I've ever done in NYC!
Great for kids, our 12 year old really enjoyed it too.
I cannot recommend Scott's Pizza Tours enough to anyone in the NYC area who loves pizza.
Definitely recommend this as a fun activity for locals looking for deeper knowledge of our prized pizza history.
This was hands down the best tour I have ever been on.
I would honestly give Scott 6 stars if I could!
This THRILLIST series follows Scott and pizzaiolo Mark Iacono (Lucali) on their quest to figure out if strange toppings and constructions still qualify as "pizza."
Round burnt bubbles on the top and edge of a pizza crust, often associated with Neapolitan pizza and other pizzas baked with extreme top heat.
Sign up for hot slices of pizza news and special offers! Don't worry, we won't clog your inbox or your arteries.