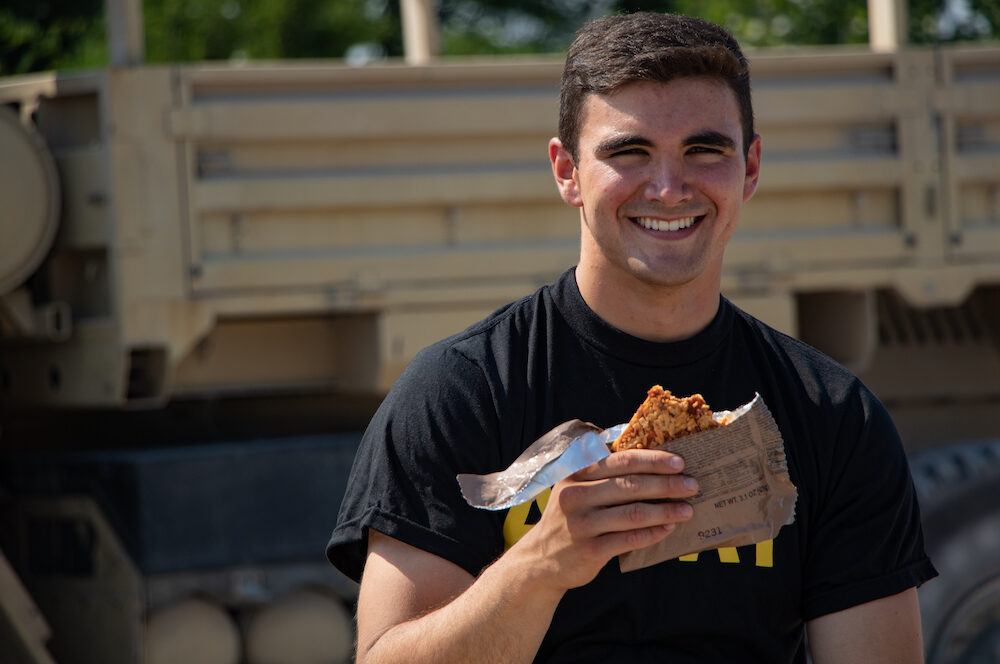 I'm a lover of The Sporkful podcast so you can imagine my excitement when my audio app served up a fresh new episode called "How To Make a Battle-Ready Pizza." Turns out to be a repost of an episode of Proof, a podcast from America's Test Kitchen. These podcast crossovers are fun because they usually introduce me to a show I didn't already know about. I've read articles and watched videos from America's Test Kitchen but didn't know they had a podcast. Actually they have a whole BUNCH of podcasts! Only problem with The Sporkful reposting someone else's episode is that I'm deprived from hearing Dan Pashman's electric laugh.
Nevertheless, this episode is awesome. It's all about how the U.S. military provides a limited number of MRE options (meals ready to eat) and the meal they don't yet serve that's by far their most requested is PIZZA! The military's 5-year quest to create a shelf-stable pizza comes to life in this episode, which chronicles the ins and outs of an incredibly difficult project.
Check out the episode from America's Test Kitchen or listen to it on The Sporkful's feed. While you're at it, check out the episode they did about my pizza obsession a couple years back!