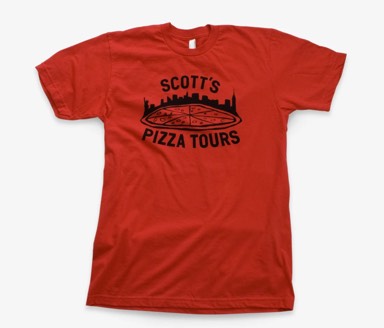 Choose between RED or GRAY and sport your Scott's Pizza Tours t-shirt with pride!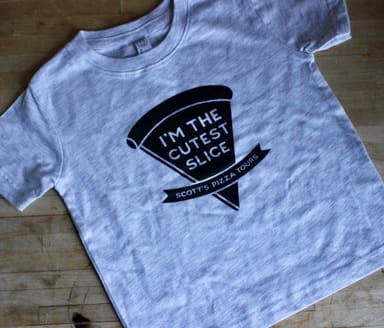 Sizes fit kids 1-4 years old. Be warned: they'll look extremely cute in this.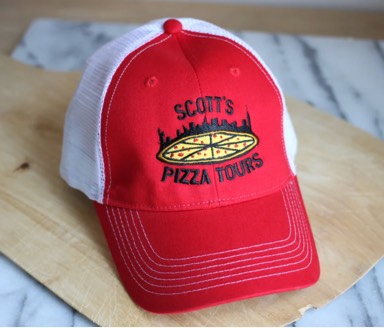 This mesh-backed baseball cap is embroidered with the SPT logo!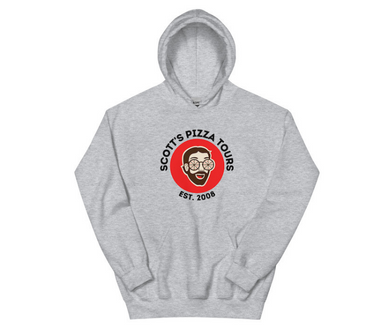 We've got both gray and baby blue hoodies to keep you cozy next to the hot pizza oven.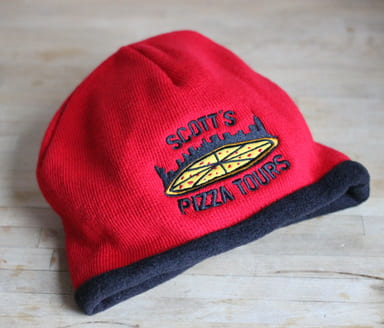 Keep your keppy warm on cool days with this fleece beanie adorned with pizza pride!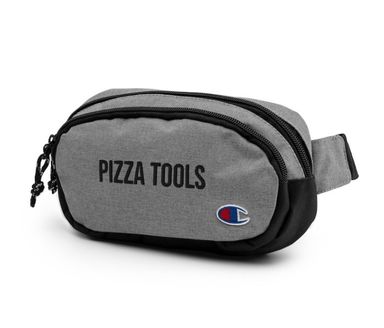 It's not a fanny pack, it's a utility belt. Never leave home without your slicer.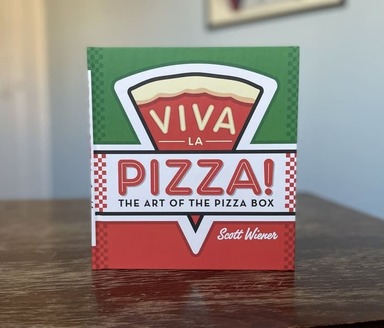 SPT founder Scott's Wiener's book about the art and history of pizza boxes.
Grab 3 custom pizza journals that let you give the gift of pizza nerdery.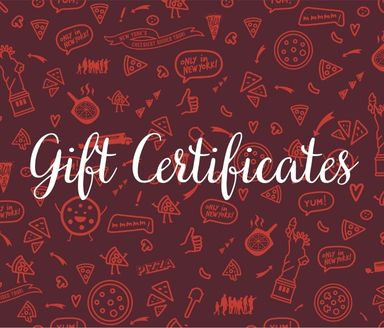 Let your favorite pizza buddy tour when they're emotionally prepared.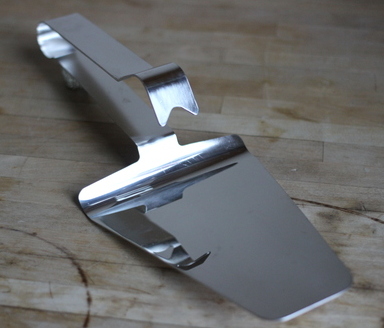 Stainless steel pizza servers are the gadget of the century! It's a spatula + tongs!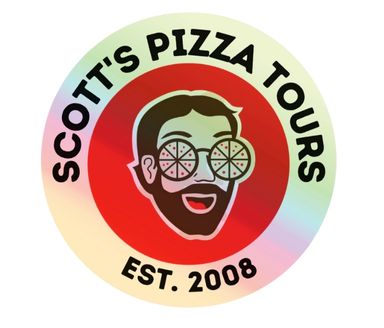 This is a limited edition holographic sticker featuring the SPT face logo!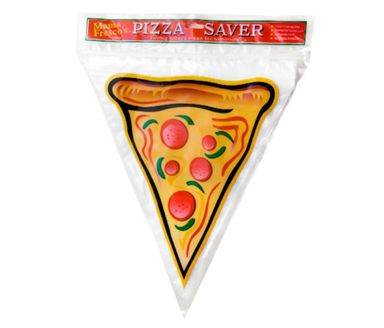 Zip-Top Slice Saver (sold out)
No slice left behind. These handy baggies are perfect for slices and garlic knots.
Sign up for hot slices of pizza news and special offers! Don't worry, we won't clog your inbox or your arteries.