Get Your Pizza Fix From Home
Up your pizza game without even leaving the house. Learn about pizza history, culture, or how to make some killer dough with our online classes.

After you sign up, we'll email you a video conference link to access the class in addition to directions and necessary ingredients for cooking classes.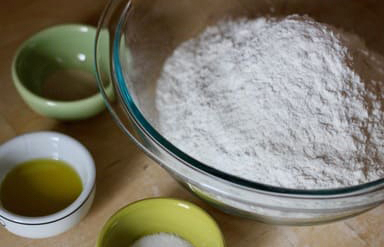 Whether you're an experienced pizzaiolo or a total noob, this session will help you turn water, flour, yeast, salt, and oil into perfect pizza dough. Shopping and equipment lists will be emailed to you upon purchase or you can order a Pizza Dough Making kit with pro quality pre-measured ingredients. This dough takes 24 hours to rise, so this class pairs perfectly with Sunday's Pizza Making class!

*Private Dough classes also available.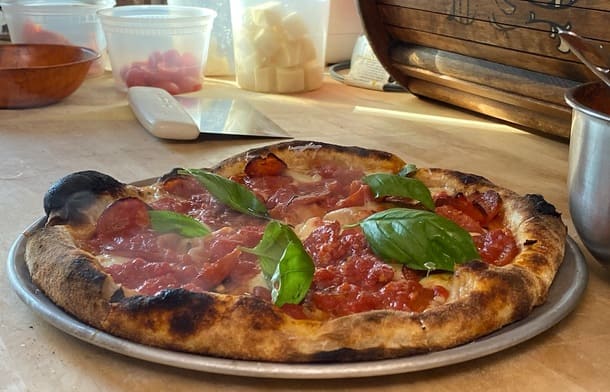 Have you always struggled with stretching pizza dough? Our Pizza Pros will help you iron out the kinks with some simple techniques used by the best pizza makers in NYC. This session is the perfect follow-up to Saturday's Pizza Dough Workshop, or you can make a batch yourself with our Pizza Dough Making kit or pick some up some from your local pizzeria. Details will be sent via email upon signup.

*Private Pizza Making classes also available.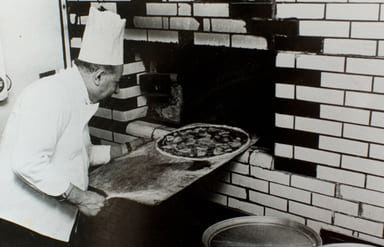 Follow pizza's journey from its humble beginnings in Southern Italy to its introduction to NYC in the late 19th century as your guide explains our favorite food's incredible evolution through historic photos and archival documents. Exact subject matter changes every session and special guests often pop up!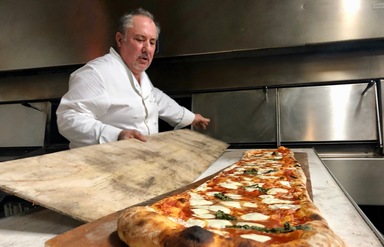 Go behind the counter at NYC's top pizzerias for a look at the people and processes behind the city's best slices in this online virtual tour. We visit a different pizzeria every time in a live class so you can ask questions and interact directly with some of the best pizza makers on the planet!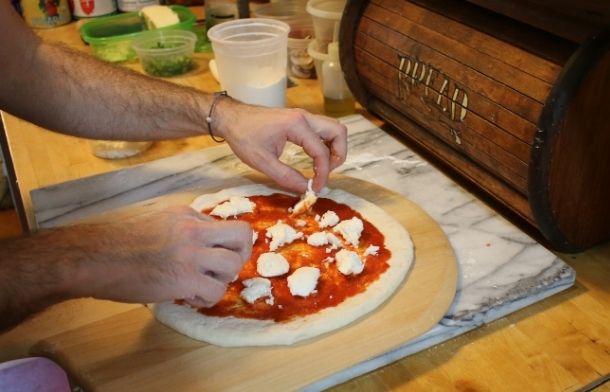 Learn to make great pizza at home with this our two interactive online options. We have both a Pizza Dough Workshop for those who want learn how to make great pizza dough at home and a Pizza Making Class if you want to get right to the food. Shopping and equipment lists will be emailed to you upon purchase or you can order a Pizza Dough Making kit with pro quality pre-measured ingredients.
$299 Per Session (and up)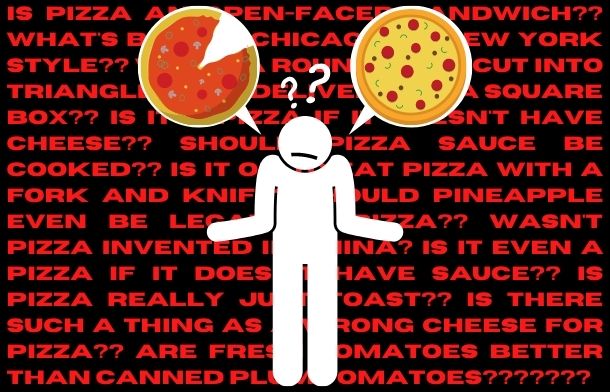 We'll split your group into two competing teams and challenge them to debate some of the biggest questions in pizza with one of our Pro Pizza Nerds as the referee. Decide once and for all whether pineapple should be a legal topping and whether or not Chicago deep dish is even pizza! When the dust settles and a winner is chosen, we'll drop some historical context to set the record straight.
$499 per session (and up)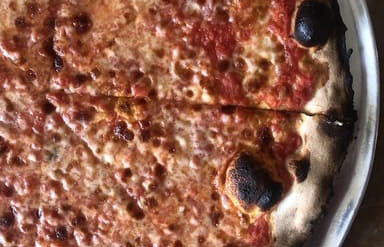 This is our virtual pizza tour in which your Pizza Pro will talk you through 8 famous slices that define NYC's pizza culture. You'll learn the history, science, and mythology through a lively explanation of the behind the counter action at NYC's most celebrated spots. We strongly suggest you have pizza on hand during this tasty session because there will be some stunning pizza pics.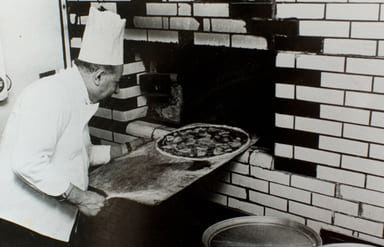 How did pizza go from being a peasant food in the streets of Southern Italy to a global phenomenon? What does Fascism have to do with tomato sauce? Our Pizza Pro will separate fact from fiction with historical photos, documents, and stories of the planet's most important pizza makers. This lecture style class is interactive, so your pizza experiences will become part of the story.
"If you love pizza and learning about pizza, this tour is for you!"​
"We learned so much about pizza that I feel like an expert."
Small mysterious triangular section of pizza left on a tray after a pizza has been sliced with less than 100% accuracy.
Additional Pizza Experiences
Sign up for hot slices of pizza news and special offers! Don't worry, we won't clog your inbox or your arteries.