Meet the planet's biggest pizza nerds
We're pizza lovers first, tour guides second. Our mission is to welcome you into the fold of NYC's storied pizza culture. We do that by having great relationships with the best pizzerias in New York City. Our tours support small businesses by purchasing their food and sharing the stories they don't have time to tell. When that story gets complicated, we do the research to separate fact from fiction. You may think pizza is just the word's most delicious food, but it's really science, history, culture, people...and also cheese.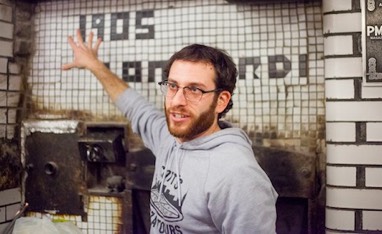 SPT's founder is a leading voice in the pizza community. As a monthly columnist for Pizza Today Magazine, host of Thrillist's Really Dough, and Guinness World Record holder for largest collection of pizza boxes, it's clear that he turned obsession into a lifestyle.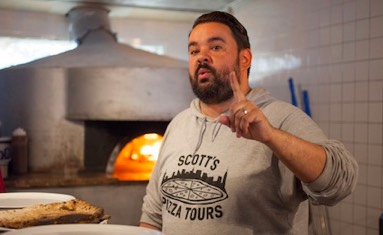 Growing up in the remains of an old Italian neighborhood in New Jersey, pizza was what Alexis's family ordered when his grandmother was too tired to cook. Later, when he started playing school sports, he would wait for the team bus directly in front of Frank's Pizzeria.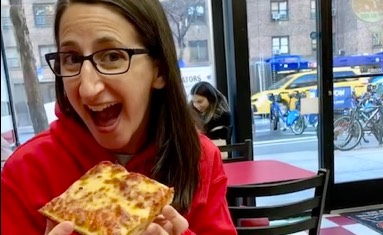 Amy grew up outside of Detroit but insists there's New York in her blood, as her father was proudly born and raised in Brooklyn. She spent every winter break as a child piling into the station wagon (and subsequently the minivan) to drive 10+ hours to Brooklyn to visit family.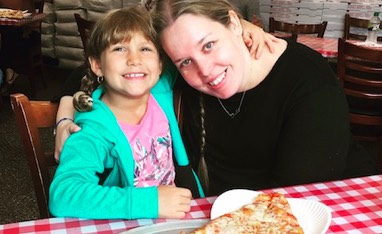 As the brains behind-the-scenes, C.C. coordinates scheduling for all public and private pizza tours. Always a huge fan of anything with cheese, it was on the Sunday Pizza Bus that she discovered the beauty and bounty of the New York pizza world, seeking out new slices ever since.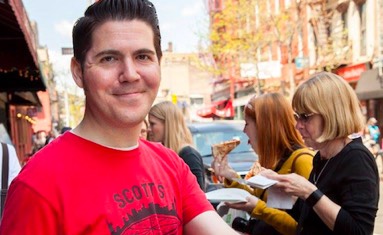 Cedric Warner Sparkman grew up in a small town in Kentucky enjoying pizza from an early age. In 2009 he visited Di Fara pizza in Brooklyn which began a full-fledged obsession. In 2016 he made the pilgrimage to Naples, Italy to sample pizza from some of the oldest pizzerias in the world.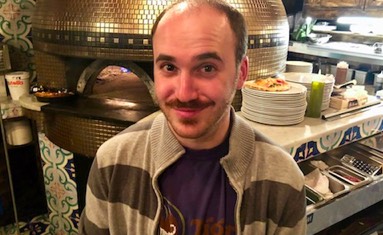 David Fried is an expert-level pizza consumer. His personal brand of cynical optimism makes him ideal for navigating the NYC pizza scene due to his uncanny ability to endure long waits at pizza hot spots. His claims of athletic prowess have yet to be confirmed, but his wit is know by all pizzaioli.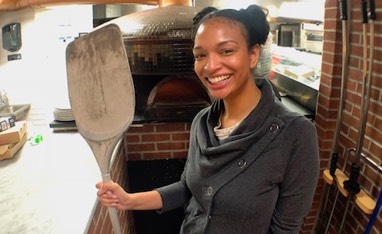 A New Yorker by birth, Krista spent her early years in the south United States. After her first visit back to NYC, she fell in love with the sights, sounds and especially the pizza! She has called NYC her home since 2003, making it her mission is to educate tourists and New Yorkers alike about its treasures.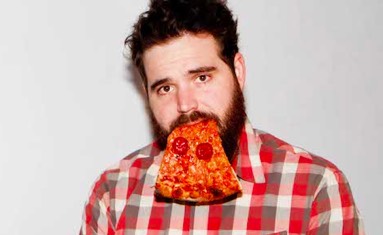 Based in NYC but raised in Atlanta, Mike is a true renaissance man. You may have seen his face on national TV commercials or BET's hit show "The Game," or perhaps you've seen his excellent standup sets. Even if you haven't seen either, it's likely you'll see him eating a slice in your future.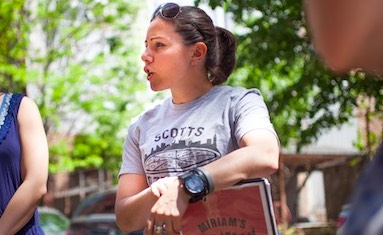 Miriam was literally born into this world while her family consumed pizza, so it should be no surprise that her destiny was to become a pizza tour guide. This three-time champion of the NYC Pizza Run lives a life of impeccable balance as both an avid pizza enthusiast and competitive triathlete.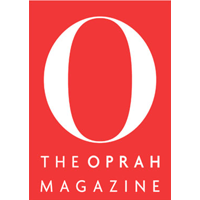 Gayle King featured SPT on her page in Oprah Magazine in July 2019. WOW!

Scott takes Ryan Seacrest on a NYC pizza tour!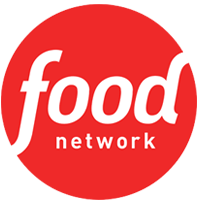 Food Network: United Tastes of America
Scott has forgotten more about pizza than most people have ever known!
Sign up for hot slices of pizza news and special offers! Don't worry, we won't clog your inbox or your arteries.