Yesterday we lost an absolute legend. Andrew Bellucci collapsed in his Astoria pizzeria and died shortly after. He was a real pioneer in the pizza world and a great friend.
I first heard of Andrew Bellucci when I was researching the re-opening of Lombardi's back in 1994. What was once a classic coal-oven pizzeria had transitioned into a full Italian restaurant in the 1970s before closing in the 1980s. Bellucci, who was then making pizza at Three of Cups and Two Boots in the East Village, found out about Lombardi's claimed to have been America's first pizzeria and snapped into action to resurrect the brand. He worked with the Lombardi family to reopen Lombardi's a block east of its original location.
When the pizzeria opened, Andrew was more than happy to pose for press photos and give quotes to the biggest media outlets in New York City. Unfortunately the pizzeria got so much press that Andrew's name and photo attracted the attention of the authorities. Apparently Andrew was wanted by the FBI for embezzlement charges. He did some prison time and stayed out of the restaurant business for 16 years after. I struggled with whether or not to write about Andrew's trouble with the law because I truly believe that it does not define who he is today. Andrew's success today is even more impressive when you consider how far he has come from his past. No matter how good his pizza was, headlines would often try to define him by his conviction.
Andrew finally got back into the food business in Kuala Lumpur, where he worked for a large pizza brand. That's where he was when I finally tracked him down in 2015. I messaged him about the NYC pizza research I was doing and how he was a real missing link for me. We would schedule Skype calls after his lunch rush, which was my very early morning, to talk about pizza and history. It was fascinating.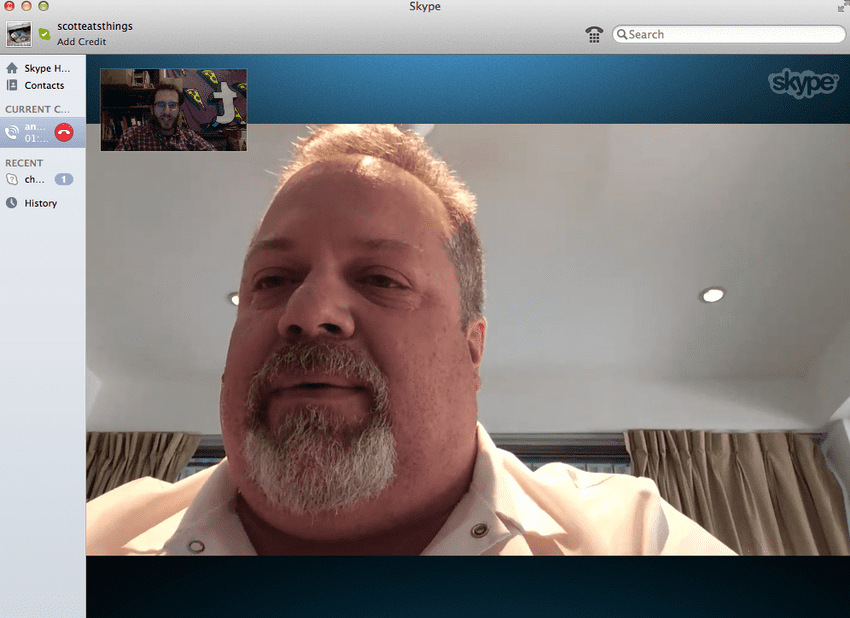 One topic that often came up was Andrew's desire to return to NYC. It finally happened in 2016 when Andrew started working for Joe's Pizza and then Rubirosa. We started meeting in person and even did some pizza history research together. That was a real dream. We would talk about pizza and dough formulas and techniques. He was always so excited to share his latest development. This wasn't a guy who thought he knew everything; he was happy to learn from and share with anybody.
When Andrew opened his pizzeria in Astoria, it was a personal triumph. It coincided with the world premier of Untitled Pizza Movie, a brilliant documentary looking back at camcorder footage from the 1990s by a pair of friends hIt's that restless spirit that was so inspiring about Andrew.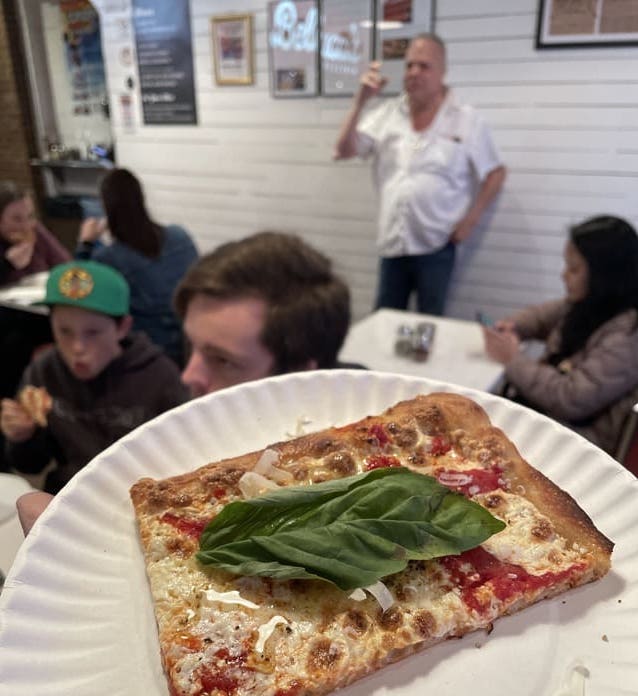 We had an incredible opportunity to take a pizza tour group to Bellucci's place before he was open to the public. We made the pizzeria a regular stop. Andrew would explain why he makes his pizza the way he does and he'd answer any question. He'd tell our pizza tour groups about the things he wasn't happy with rather than pretend his pizza as already the best on the planet. It's a refreshing perspective and I'm glad to have displayed it to fellow pizza lovers.
The thing I admire most about Andrew was to always focus on improving. Maybe it's a result of his recovery from a prison sentence or maybe it's just the desire of every great pizza maker. He didn't waste his time being unhappy, he just spent his time working on improving. He spent lots of time on online forums like PizzaMaking.com, where he'd learn from a mixture of amateurs and pros. He's also share everything he knew with his fellow commenters. This was truly a positive internet experience and we all know how rare that has become.
Andrew passed less than 24 hours ago so this is all still very fresh. Stay tuned for more info about a memorial for Andrew. In the meantime, take a look at these articles about Andrew Bellucci.