3 ways to fire up your
pizza making skills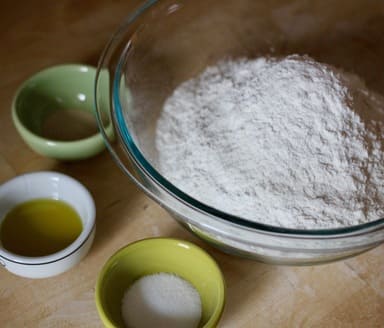 SATURDAYS: Turn flour + water + yeast + salt + oil into the best pizza dough you've ever had. Great for friends, family, couples, co-workers, and anyone looking to crack the pizza dough code. Use your own ingredients or order our Pizza Dough Making kit.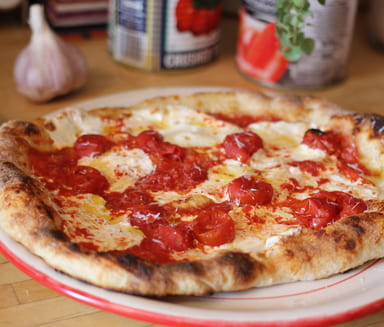 SUNDAYS: The last time you tried to make your own pizza turned into a disaster. We'll make sure that never happens again with tips and tricks we've picked up from NYC's top pizzerias. BYO dough or use our Pizza Dough Making kit to make your own!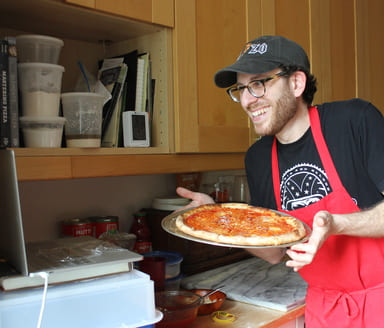 Perfect for serious individuals or groups looking for personal attention. We can help you made perfect pizza dough or learn the art of stretching the perfect pie. We can even ship your entire crew Pizza Dough Making kits with 2 weeks' notice!
"I left feeling full of confidence and excited about making a great pizza. This experience is a must for every pizza lover."
"I would recommend anyone from any age or background to sign up to take Scott's class. I would do it again and I'm going to tell all my friends to take this class!"
"This man knows his stuff - from the chemistry of yeast to all the right techniques for kneading and forming the dough. Thank you for a class that exceeded expectations, Scott!"
"What I loved most about the class is that he explained why we were doing what we were doing rather than just how to do it. I learned about Baker's Percentages, why to use cold water vs warm, why some recipes call for added sugar and other don't, and much more."
"After trying (and failing) several times to make pizza dough by following recipes, Scott helped me unlock the mystery of great dough and the experience delivered dough for four outstanding pizzas starting with just a few cups of flour. I am considering taking his experience again to hone my new skills. Highly recommend."
"Whether you're a novice pizza maker or an experienced one, you will leave this class with new knowledge and confidence!"