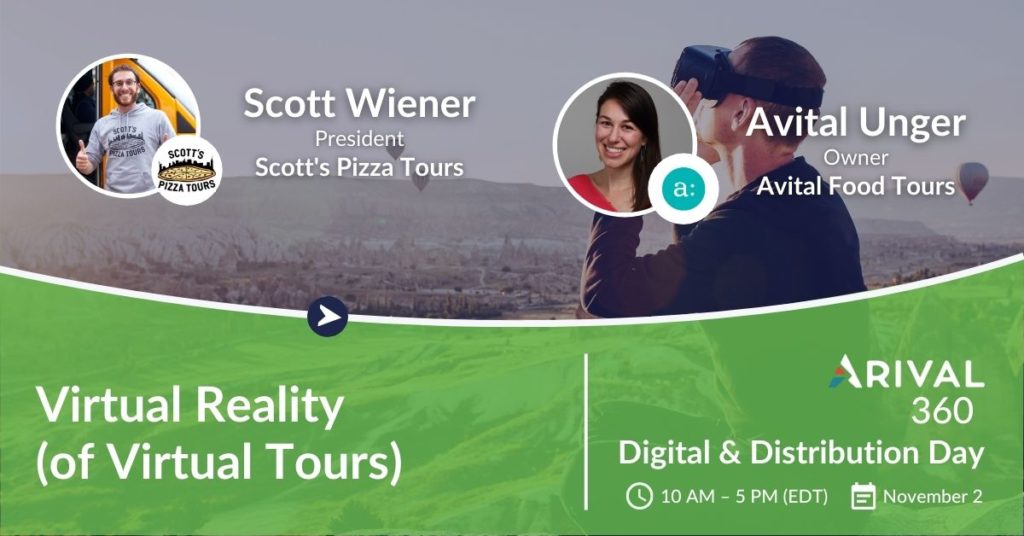 When everything stopped back in March, the travel and tourism trade had a moment of reckoning. Some companies completely paused while others did their best to make something work using available means to stay in business. I'll be sharing my perspective on the online tours and classes I've been doing with Scott's Pizza Tours at the Arival 360 event. My panel is this coming Monday, Nov 2 at 1:30PM ET and I'm honored to share the digital stage with Avital Unger of Avital Tours. I met Avital years ago and recently ran into her at a pizzeria in Brooklyn, so this is sure to be a good time. Arival 360 is open to the travel and trade industry and you can sign up here.
Here's the short version for those who are interested. Back in early April we started offering a mix of free and low cost paid classes on Facebook and through our own Zoom account, respectively. It started as a way to keep our audience engaged and entertained, mainly because people who were suddenly stuck at home with their kids asked me to do something to keep them occupied. Why not? I can stand in front of a laptop and talk about or make a pizza once or twice a week. One of my guides, Miriam, jumped in to split the sessions with me. It was fun, but the more time went on the more obvious it became that these virtual tours had to become more serious. I amped up the paid classes and cut back on the free ones to save some time. Now that we've been at it for months, the virtual events are becoming even more robust, with full pizza making kits available to pair with the classes. It's becoming extremely popular with companies looking for team building events or client entertainment and we anticipate a full schedule of corporate events this holiday season.
Huge challenges come along with this plan besides the obvious issue of having to build completely new products. Instead of dealing only with clients either in or coming to NYC, now we're open to the entire planet. People are doing our classes in California, New Jersey, and Australia simultaneously. It's great, but with the expanded market comes a harder job of marketing. Now it's even more important to reach the right people where they are rather than wait for them to come to us. I guess we were spoiled as a location-specific business but we've become global overnight, whether we like it or not. Now it's our job to figure things out and bring our brand of pizza education to the masses!