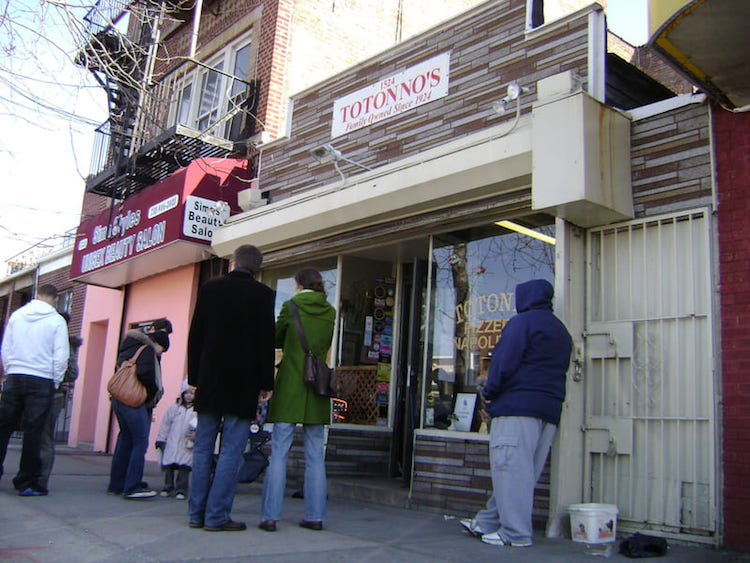 What's the question I get most often these days? "Is Totonno's open yet?" The answer: no.
The latest intel comes via a January 2022 post on the pizzeria's Facebook page. The historic pizzeria mysteriously suggests that pizza lovers across the U.S. may soon have access to their tasty coal-fired pies. Are they working on a deal with Goldbelly? Are they developing a line of frozen pizzas? We'll have to stay tuned to their Facebook page for updates, but I wouldn't make plans to visit the Coney Island pizzeria anytime soon.
History
Totonno's, a longtime favorite on our Sunday Pizza Bus Tour, is one of the most significant pizzerias in the United States. Antonio "Totonno" Pero opened his eponymous pizzeria in 1924. Pero came to the U.S. from Naples in 1903 to work for Giovanni Santillo, then owner of Pizzeria Napoletana at 53 Spring Street in Manhattan. A young man named Gennaro Lombardi started working for the pizzeria somewhere between 1905 and 1908, when he bought the business. Pizzeria Napoletana changed hands a couple more times, but fell back to Lombardi in 1918. In the meantime, Pero moved to Coney Island where he opened Totonno's.
Totonno's remained open since 1924 aside from a few small interruptions — a 2009 fire and flooding from Hurricane Sandy in 2012 among the most recent. Their COVID shutdown has been their longest ordeal.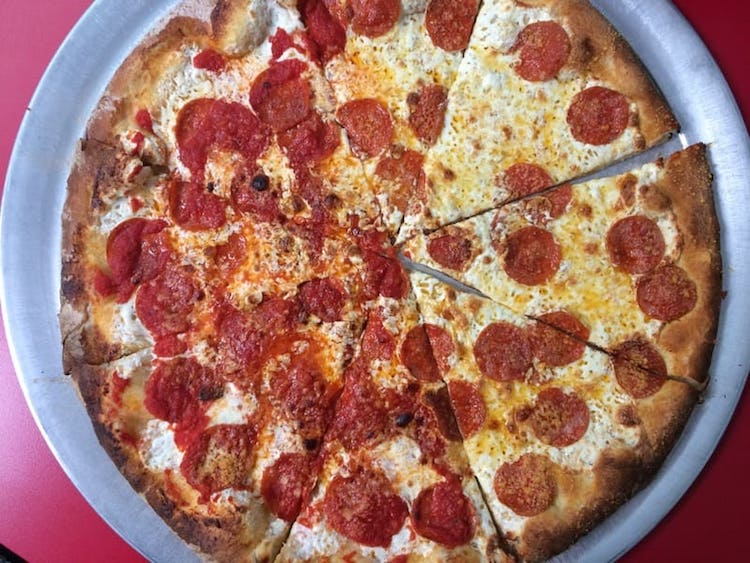 Coal-Oven Pizza
Fans anxiously await the return of Totonno's, famous for their excellent coal-fired pizza. The shop epitomizes the classic New York pizzeria prior to the popularization of pizza by-the-slice. Their pizza is simple: great ingredients applied with balance and baked well. Totonno's makes an incredible white pie with just mozzarella, pecorino, garlic, and olive oil. Their red pies are a triumph, topped with cheese before the sauce. This method may seem odd, but it's actually more accurate to how early New York pizza makers assembled their pies.