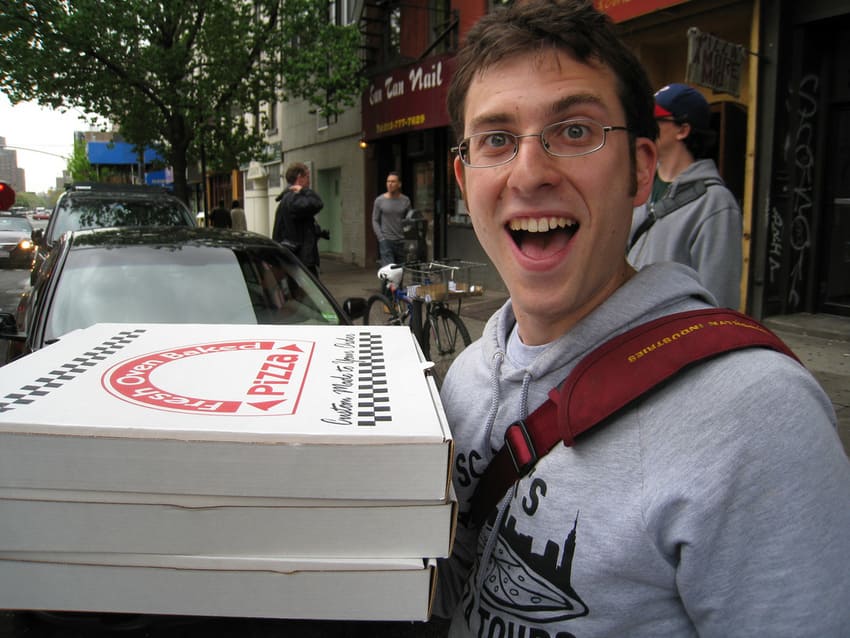 Hard to believe it, but Scott's Pizza Tours turns 14 years old this week. I ran my first official pizza tour on April 27, 2008 after spending the previous 6 months trying to figure out what to do with my life after leaving my job as an audio engineer in Hoboken, NJ.
As a huge pizza fan, I devoured pizza content on websites like Adam Kuban's Slice blog on a daily basis. For my 26th birthday, I even hosted a pizza crawl taking friends to some of my favorite pizza spots via a big yellow school bus. They had a blast and encouraged me to make THIS my new career. I had big doubts, but the idea of sharing live pizza adventures hitting new stops every week via a big yellow school bus sounded like a dream, so I dove in head-first.
Pizza education and adventure was the mission, a guided tour was the medium. Looking through old pics, I'm overwhelmed by the memories of incredible people (over 90k) who've toured with us and the amazing friendships forged by pizza.
Huge thanks to all the friends, family, and pizza lovers who have been so supportive over the years. Thanks to you, we've built a great company composed of a team of dedicated and passionate pizza educators. Here's to many more adventures, friendships, and tasty slices!
Yours in pizza,
Scott