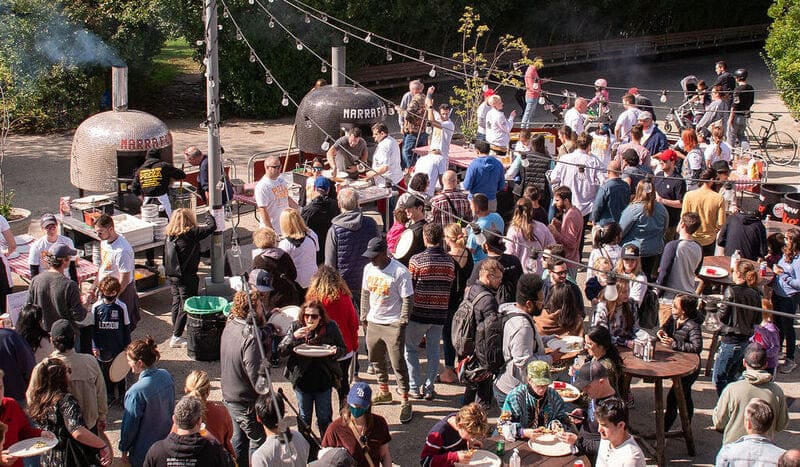 Pizza On The Pier
Sunday, October 23
12-5pm
Fornino Pier 6, Brooklyn Bridge Park
$45 ticket for 90-minutes of unlimited pizza
PURCHASE TICKETS HERE
Slice Out Hunger's next NYC event is Pizza On The Pier, coming to Fornino Pier 6 in Brooklyn Bridge Park on Sunday, October 23 from 12-5pm. The event will feature 30+ NYC pizza makers collaborating across a set of Marra Forni wood-fired ovens and a pair of Ooni portable ovens. All proceeds from the event will support Slice Out Hunger's "Pie It Forward" program to sends pizza to shelters and soup kitchens across the U.S. Since each event Slice Out Hunger runs supports local hunger relief, these funds will help New Yorkers in need.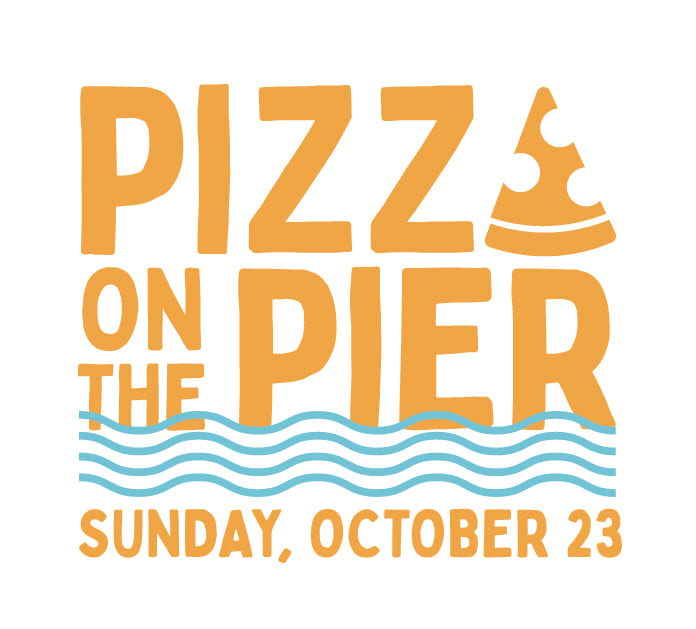 Pizza On The Pier is split into three 90-minute sessions with a different set of pizza makers in each session. We'll announce pizza makers via social media on both the @scottspizzatours and @sliceouthunger accounts so stay tuned. Many of the participating pizza makers hail from pizzerias we visit on our NYC pizza tours. Tickets are $45 per session and must be purchased in advance. A limited number of tickets will be available on the day of the event. There is no rain date, so we'll run rain or shine. In the case of severe weather, we'll cancel the event and refund all ticket purchases.
Attendees will get unlimited pizza and Coca Cola drinks plus samples of Mike's Hot Honey and products from Teitel Brothers. This is unlike any other food festival because the pizza makers will not just be representing their respective restaurants, they'll be collaborating in real time to dish out unique pizzas.
*PURCHASE TICKETS FOR PIZZA ON THE PIER HERE
Slice Out Hunger is a 501(c)3 nonprofit organization that fights food insecurity through pizza-related campaigns and events. Find out more about how you can participate, donate, and volunteer from anywhere in the U.S. at the Slice Out Hunger website.