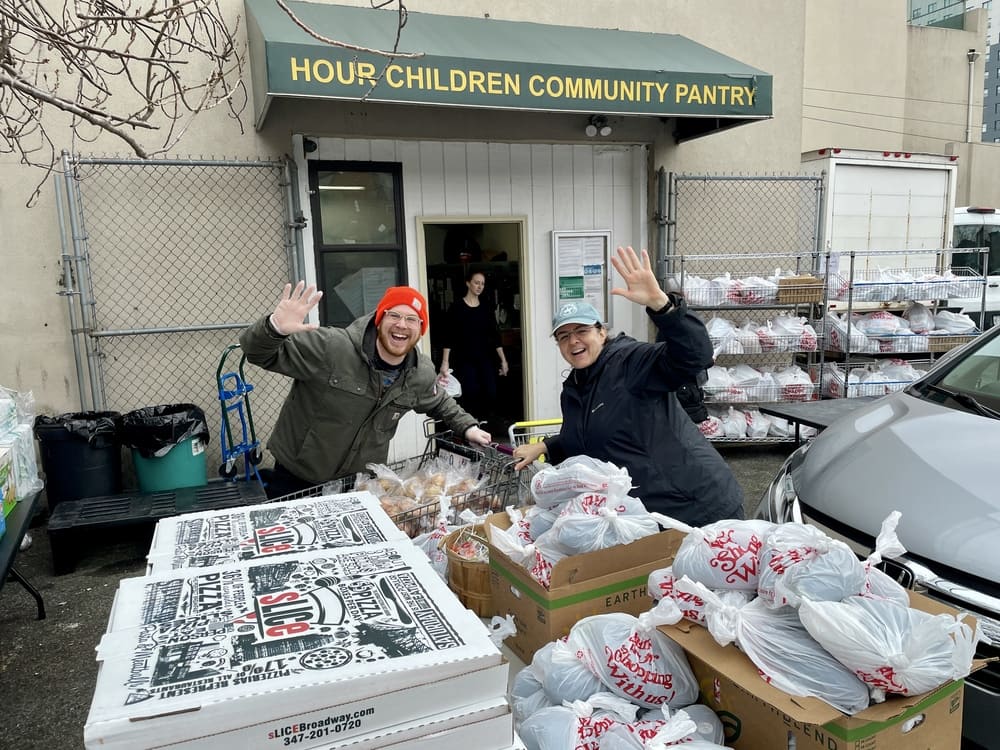 Our nonprofit Slice Out Hunger completed its annual Pizza Across America campaign last week in honor of National Pizza Day! This is a partnership with the World Pizza Champions, an organization composed of the nation's top pizza makers. Each participating pizzeria donated and delivered at least 10 pizzas to a local shelter or soup kitchen of their choosing. Slice Out Hunger stepped in to help those pizzerias who needed assistance routing their donations, but most pizzerias managed their own.
PIZZA ACROSS AMERICA 2023 STATS:
315 participating pizzerias 
5,904 pizzas
238 hunger relief organizations benefitted
19,154 people fed
Slice Out Hunger began as an annual pizza party run by Scott's Pizza Tours. Some of New York City's best pizzerias donated pizza and attendees paid $1 per slice. Sponsors matched every dollar raised and the total went to a local hunger relief organization. By 2015, it was clear that the party, now called Slice Out Hunger, deserved its own identity and designation. Now a 501(c)3 nonprofit, Slice Out Hunger has a life of its own!