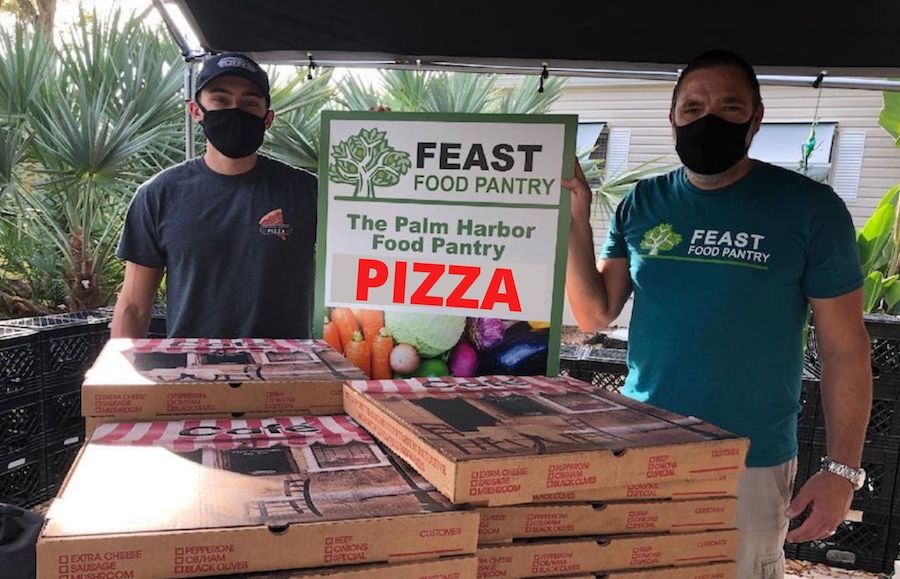 Our favorite nonprofit Slice Out Hunger is registering pizzerias for America's largest pizza delivery on National Pizza Day! We may never know who created it or why, but National Pizza Day is February 9. Who created it and why it's on Feb 9 are two things we may never know, but any celebration of pizza is fine by me!
Pizza Across America is a massive coordinated effort that sends pizza to shelters and soup kitchens across the U.S. the week of February 9. Pizzeria participate by donating at least 10 pies and delivering to a local hunger relief organization. Pizzerias can either select their own destinations or request assistance from Slice Out Hunger, a volunteer-powered organization based in NYC.
The deadline for pizzerias to get assistance coordinating their deliveries is January 11. Pizzerias will still be able to participate after that date, but they'll be responsible for coordinating their own deliveries.
To find out more about Slice Out Hunger and the Pizza Across America campaign, please visit sliceouthunger.org/paa.