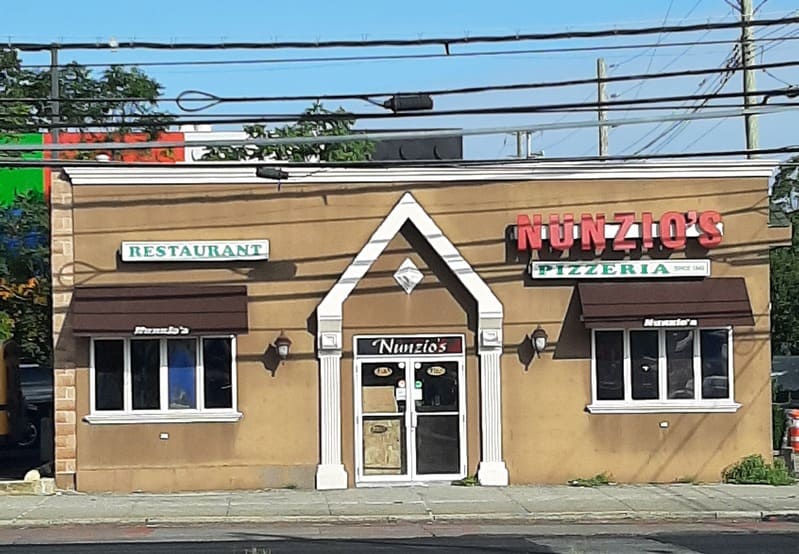 Staten Island pizza icon Nunzio's will serve its last slice tomorrow, Friday, August 12, 2022. Owner Robert "Bobby" Whiteaker sold the building and the new owner plans to use it as a cabinet showroom, so no more pizza. We've stopped at Nunzio's on nearly every Sunday Pizza Bus trip to Staten Island and I'm sad to say we won't be able to go there ever again. It was a special place and we always had a great time.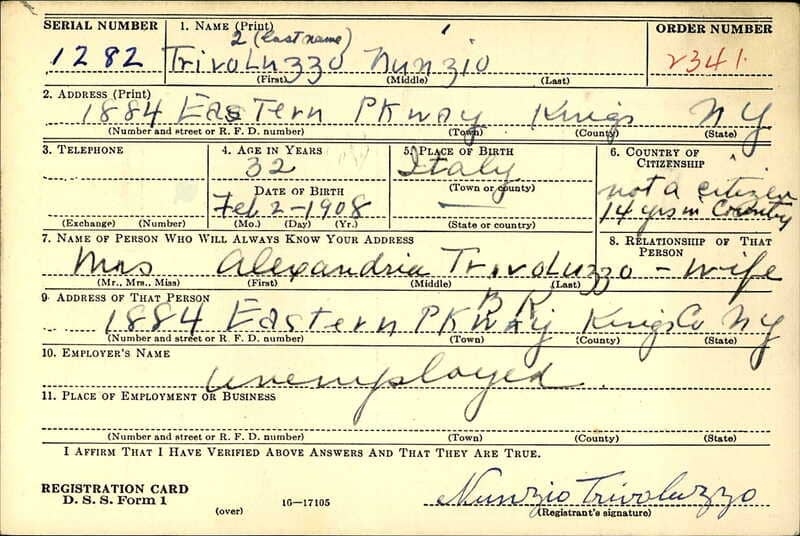 Here's a quick rundown of Nunzios' history. Founder Nunzio Trivoluzzo was born on February 1, 1908 in Italy. He came to the United States and ended up in Brooklyn, where he lived on King's Highway. Nunzio married Alexandria Ruggiero in 1932. On both his 1940 draft registration card and the 1940 federal census, he's listed as "unemployed." Meanwhile, he and Alexandria lived in the same building as her father (Angelo Ruggiero) who is listed in the 1940 census as a baker who owns his own business.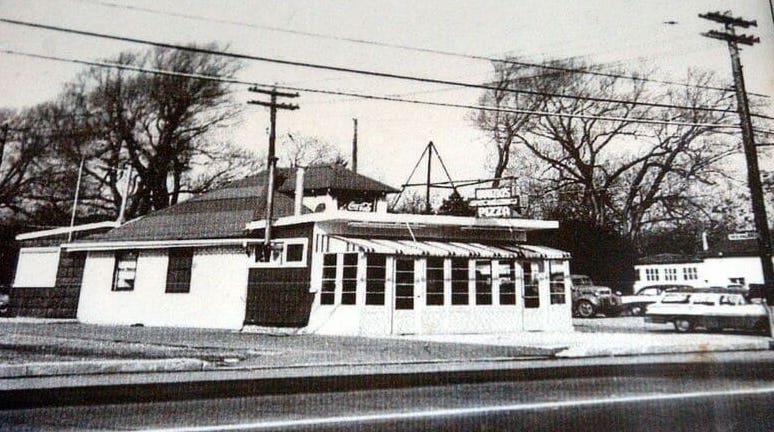 Although I haven't seen direct evidence in the form of a business license, photo, business listing, etc the general story is that Nunzio's opened in South Beach in 1942. This was a section of Staten Island with food stands and amusements, so a pizza stand fit right in. This would have actually been pretty early for a pizza by-the-slice shop, which is part of what made Nunzio's story so special. The pizzeria moved to its current location at Hylan Boulevard and Midland Place in 1960 and sold it to Jimmy Coppolla, Jimmy's son Vincent Jr., and Jimmy's son-in-law Albie Bruno. Jimmy Coppolla died in 1980 and his wife Rubina Coppola sold the business to grandson Bobby Whitaker, the current owner. That means Nunzio's is a 4th generation pizzeria, always owned by the same family.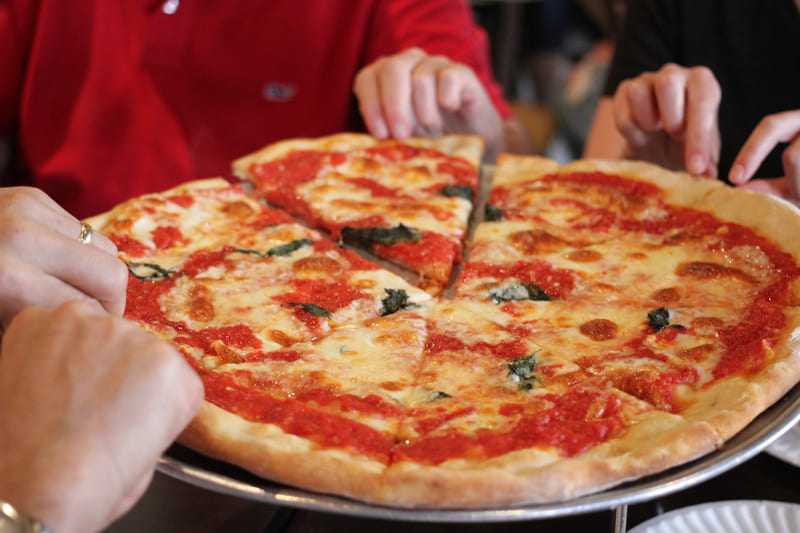 The pizza at Nunzio's was special. Like many of the old school spots, they applied mozzarella in chunks rather than shreds. They also applied sauce on top of the cheese, which resulted in a beautiful presentation of red contrasting against lightly golden mozzarella. I loved how the counter was high, so getting a slice felt like asking for the set list at the end of a concert. The crew at Nunzio's was always so lovely when we visited on tours. What more could you ask for?
Rest in peace, Nunzio's. You were a classic spot and we'll really miss visiting on Sunday NYC Pizza Bus tours. May your inspiration ripple through time!
Obituary of Rubina Coppola
Old Staten Island article about Nunzio's
Nunzio's Closing article from PMQ