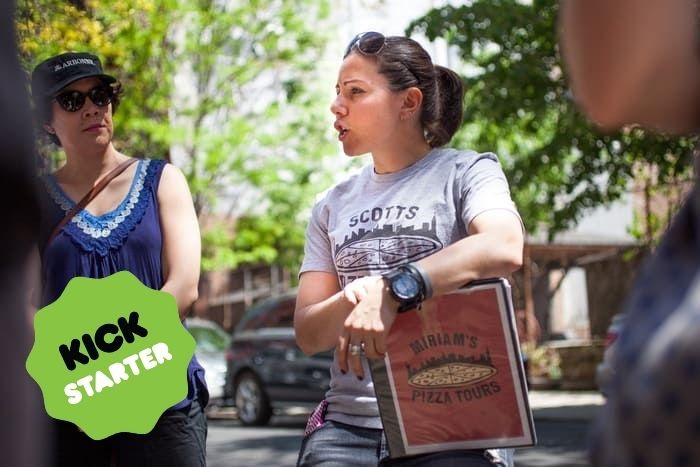 I met Miriam in 2013 at John's Pizzeria on Bleecker Street. She applied for a tour guide position and this was her interview. We shared some pizza and a side of meatballs while Miriam told me about her deep love of pizza. She was literally born to do this job — her father notoriously ordered pizza for himself and the doctors while her mother Hyla was in labor with her. As we sat in one of the old booths at John's, I thought about how Miriam just may be the most enthusiastic pizza lover I'd ever met.
Of course she got the gig and ran pizza tours for seven years, referring to her Friday route as "the world's best paid hobby." When March 2020 reared its ugly head and the tour schedule got wiped out, Miriam refocused her obsession and dove head first into pizza making. She had already done a stint at Paulie Gee's and was ready to fire up her own operation, but lockdown proved to be challenging. She got her hands on a Breville Pizzaiolo oven, a few bags of Caputo flour, and various other donated ingredients so she could make pizza for her neighbors in need. Miriam estimates about 5,000 pizzas came out of her kitchen over the past 18 months, many of which went to the recently unemployed, frontline workers, and anyone just having a bad day.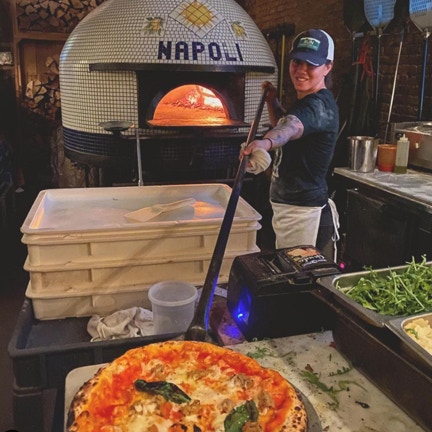 A couple weeks ago, Miriam launched a crowdfunding campaign to support the opening of her own pizzeria right here in New York City. She's not looking to open a big operation, just a small shop where she can have control over her product and make people happy with her favorite food. If you've ever met Miriam on a tour, you know how big a deal this is. If you haven't, please watch this video to see what Miriam is all about. I promise you Miriam is going to do great things.
Please consider supporting Miriam in this project. She's extremely passionate and puts her entire soul into everything she takes on. I hope to one day guide you on a tour that stops by Miriam's pizzeria.