I was never a big podcast person until the pandemic, that's when I finally dove into the deep abyss of audio programming. My first move was to scour my podcast app for pizza shows so I could soak up nuggets of information as I washed the dishes or walked to the post office. Now I have a fresh batch of pizza podcasts with information I can incorporate into my New York pizza tours.
Here's a rundown of the 8 pizza podcasts I've enjoyed the most over the past two years. They're all worth checking out but hopefully my brief summaries will help you choose which is best suited to your pizza interests. I present them for your consideration in no particular order.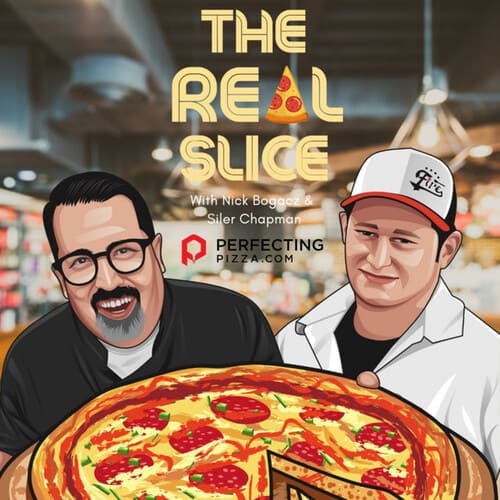 The Real Slice by Perfecting Pizza
Nick Bogacz and Siler Chapman host this show on behalf of Perfecting Pizza, a company that manages a group of high-level pizzeria consultants. They interview pizzeria owners and various other pizza professionals to give their listeners some insights into how they run their businesses. This show is definitely for professionals or anyone thinking about getting into the industry.
Episodes post monthly, but that schedule gets spotty when the hosts are busy. That's OK because the information covered is evergreen so this is a good show for archive diving. If you like what you hear and want to enlist Nick, Siler, or any of their colleagues to help with your business, just poke around on their website and get in touch with them directly!
Perfecting Pizza website
Perfecting Pizza on Apple Podcasts
---
Pizza City with Steve Dolinsky
Chicagoans know Steve Dolinsky as The Hungry Hound on ABC, where he reported about food for 17 years before becoming NBC's Food Guy. The guy has been a food journalist since the 1990s, so he's the real deal. A few years back, Steve planted his pizza flag in the ground when he launched his Pizza City USA tour company in Chicago along with a book of the same name. 
For Steve's podcast, he interviews pizza makers and pizza personalities about what makes them tick. Always kicking things off by asking about his guests' earliest pizza memories, he keeps it cozy by always conducting his interviews in person. 
I like this show because it's tight and professional. Audio quality is great and Steve knows enough about pizza to ask his guests insightful questions. Pizza City episodes drop every two weeks and usually run about 30 minutes, so it's a nice steady pace that's easy to fit into your listening schedule. 
Pizza City USA website
Pizza City USA on Apple Podcasts
---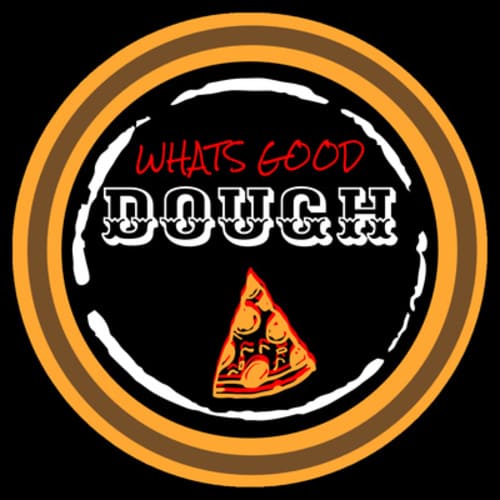 What's Good Dough?
Unlike all of the other podcast in this list, Whats Good Dough's host isn't a pizza professional. Eidref Laxa started his show to learn about pizza making from the best in the biz and the listener reaps the benefits. His interviews concentrate on the nitty-gritty of pizza making from the perspective of someone who wants to increase his own skill level. While other shows deal with marketing and pizzeria management, What's Good Dough is more about the passion for pizza making shared by Eidref and his guests. Don't expect to see Eidref interviewing a pencil pusher anytime soon
I didn't mean to bury the lede here, but this is my favorite pizza podcast. There's just something about Eidref's perspective I really identify with. He asks some really practical questions and doesn't hesitate to push back when necessary. It makes for a great listen, especially if you're getting into pizza making and want to feel inspired.
New episodes drop every Friday and additional bonus clips on Mondays.
What's Good Dough website
What's Good Dough on Apple Podcasts
---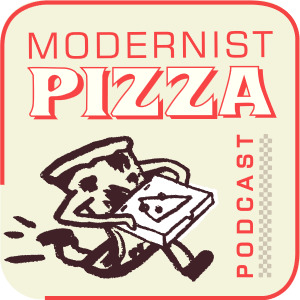 Modernist Pizza
If you're really into food and love giant books, you probably know about Modernist. This is the insane food laboratory of Nathan Myhrvold that published books filled with photos and commentary based on scientific cooking experiments. Their latest project, Modernist Pizza, consists of a 3-book set plus a kitchen guide. It covers all the history, science, culture, and recipes you could hope for. I helped proofread some chapters and met up with the Modernist team on a few of their research trips.
Modernist tapped Michael Harlan Turkell to host the show. You may remember him from the Modernist Bread podcast, or from his various other food endeavours. Michael's show is more heavily produced than any other pizza podcast, as it weaves multiple interviews together into a tapestry based on a loose topic, similar to This American Life. Modernist Pizza is a relaxing listening experience, enhanced by music from Carol Cleveland Sings.
The show's first season of 10 episodes is already available and season 2 is on the way. I don't think this will be a show that runs for hundreds of episodes, but it's like an album you can always go back and listen to on a Saturday afternoon.
Modernist Pizza website
Modernist Pizza on Apple Podcasts
---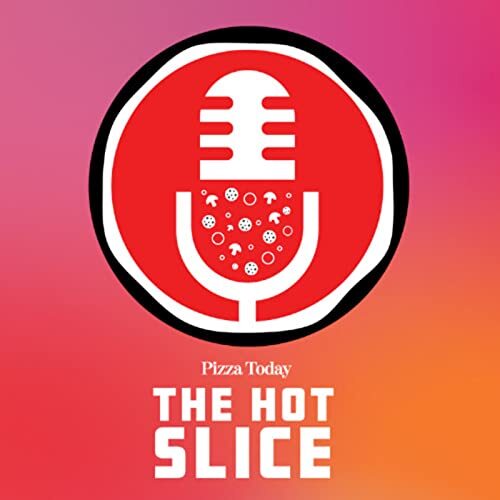 The Hot Slice
Pizza Today Magazine is the industry's leading trade magazine. This thing goes out to 53,000 pizzerias around the country and all the articles are available on their website. Their podcast is like a bonus audio article that usually focuses on an interview with a pizzeria operator. Hosts Josh Keown (artistic director) and Denise Greer (managing editor) are great at keeping the conversations moving. They aren't former pizzeria owners or operators, but that doesn't stop them from asking great questions that will help listeners with their own businesses.
My one pet peeve about this show is the audio quality. As long as you're listening in a quiet place (not on headphones while biking across the Manhattan Bridge) you should have no problem. The show drops weekly and its 30 minute duration makes it perfectly bite-sized for commutes and strolls around the neighborhood.
The Hot Slice website
The Hot Slice on Apple Podcasts
---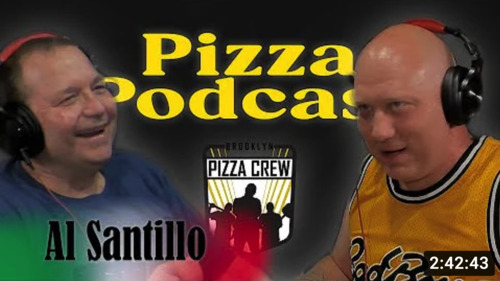 Pizza Podcast
There's no one on Earth like Nino Coniglio. He's the pizza maker behind Williamsburg Pizza and Brooklyn Pizza Crew (NYC) and host of this unique podcast. While these other podcasts are edited and controlled, Pizza Podcast is cut from the cloth of the Joe Rogan Experience. Nino interviews a different pizzeria operator or pizza adjacent character in each episode.
What I like about this show is that amid the 2-5 hours of winding banter and tangents are some real pure gems of useful information that wouldn't necessarily come up in other podcasts. Nino finds a way to lull his guests into his comfort zone. It might have something to do with the fact that he keeps the wine flowing in the studio.
You can experience Nino's show as either a podcast and as a video on YouTube. I can't imagine sitting on YouTube for a four hour show, but the audio episodes are entertaining because Nino's such a character.
Brooklyn Pizza Crew website
Pizza Podcast on Apple Podcasts
---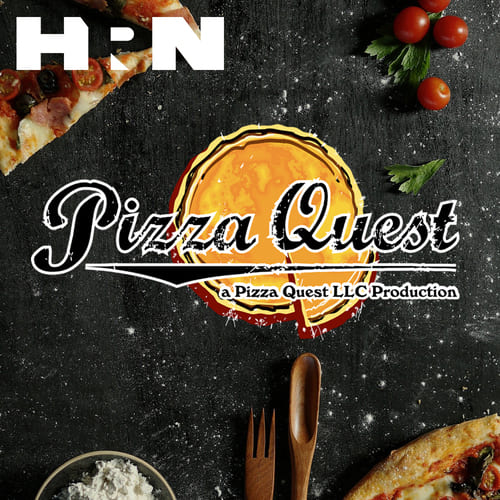 Pizza Quest
The second pizza book I ever bought was Peter Reinhart's American Pie. Before getting into a bunch of different recipes, Reinhart recounts his travels to various pizza cities in search of the perfect pizza. It's this "pizza quest" that led Peter to write several more pizza books and to produce this podcast.
Pizza Quest is distributed by Heritage Radio Network, based in the back of Roberta's pizzeria in Bushwick, Brooklyn. How apropos! It's too bad Peter can't record his interviews at the Heritage studio (he's in Charlotte, NC) because his show suffers from poor audio quality. It's a big pet peeve of mine when I hear computer alerts and phone notifications going off in the background.
Peter's perspective is that of a curious observer whose ample experience with bread and pizza makes his conversations both technical and accessible. Episodes drop weekly.
Pizza Quest website
Pizza Quest on Apple Podcasts
---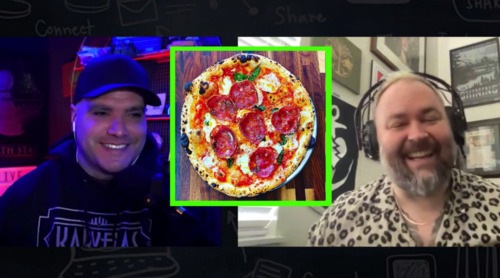 Smart Pizza Marketing
Host Bruce Irving ran a pizzeria for over a decade and how he's bringing his expertise to your ears with this tight show about marketing and operating a pizza business. He bookends his interviews with timely industry news bites and updates, so this is a good show to put into your regular rotation.
You won't hear much dough nerdery or technology talk on this show but the pizza podcast space has a glut of that so I'm not complaining. Instead, you'll get deep insights into new and emerging trends in pizzeria/restaurant marketing. Want to know the best way to write a marketing email? Bruce's show has the answer. Curious about that new social media platform all the kids are using? Bruce is already experimenting with it.
Smart Pizza Marketing supplies a taste of the marketing and consulting services Bruce offers through his business of the same name. In this case, you can see the podcast is itself a marketing tool for Bruce's services. How meta!