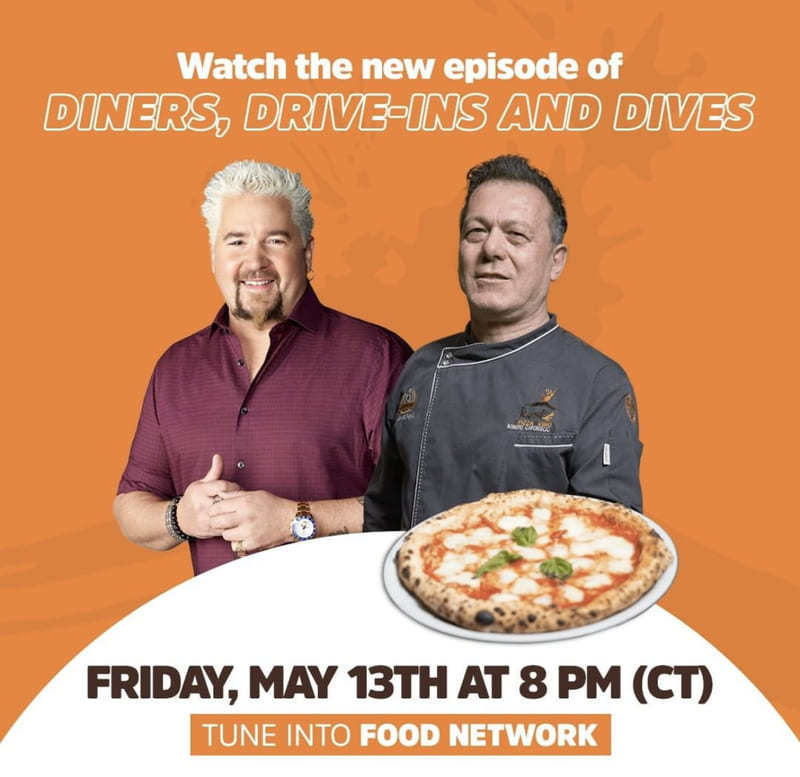 Check out one of our favorite NYC pizza tour stops this Friday on Food Network as Guy Fieri takes Diners, Drive-Ins and Dives to Keste Pizza & Vino. Guy has known pizzaiolo/owner Roberto Caporuscio since he visited Roberto's former restaurant Don Antonio (now owned by Roberto's daughter, Giorgia) 10 years ago. They've remained friends and Roberto often supplies the pizza for Guys birthday parties!
Guy Fieri stopped by NYC a few weeks ago to check in with some of his favorite spots in the city and of course Keste was on the list. The episode features Guy and Roberto showing off some special items and pizza tricks.
If you're in NYC and want to stop by Keste around 8pm ET, I have a feeling Roberto will be showing the episode on the big screen. Guy Fieri probably won't be there, but I might!
Diners, Drive-Ins and Dives
Friday, May 13 @ 8pm CT / 9pm ET
Food Network