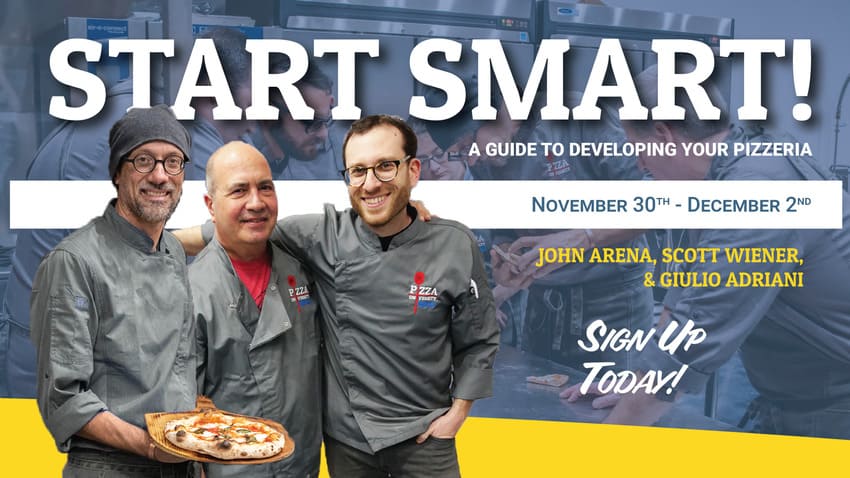 Join two of my greatest pizza mentors and me for a 3-day intensive pizza class Nov 30 – Dec 2 at Pizza University in Beltsville, MD. "Start Smart" covers all the basics of pizzeria operation, so it's great for anyone thinking about opening a pizzeria. Our curriculum includes culinary basics for both Neapolitan and New York style pizza, plus business essentials. I'll be co-teaching with John Arena (Metro Pizza in Las Vegas) and Giulio Adriani (Slice & Pie, Forcella, Pizza Cake). Whether you're dabbling with the idea of jumping into the pizza biz or you've recently opened, this class is perfect for you.
The class is $2,100 and we're only accepting 16 students so don't hesitate! Pizza University is an educational facility attached to a pizza oven factory in Beltsville, Maryland.
To get more info or to register for the class, just head to PizzaUniversity.org.