now delivering online classes for pizza lovers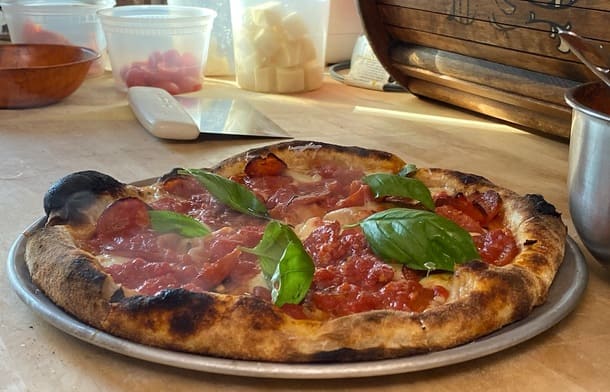 Public and private group options available
Learn pizza history, take a virtual NYC pizza tour, or attend one of our online pizza making classes without leaving your home. Public options start at $10 per screen and private sessions start at just $299.
100% outdoors and covid-conscious
We're offering a limited number of private walking tours for groups of up to 8 people. Everyone gets a PPPE kit (the extra P is for "pizza") including a face mask, hand sanitizer, and our world famous Pocket Pizza Journal for your tasting notes.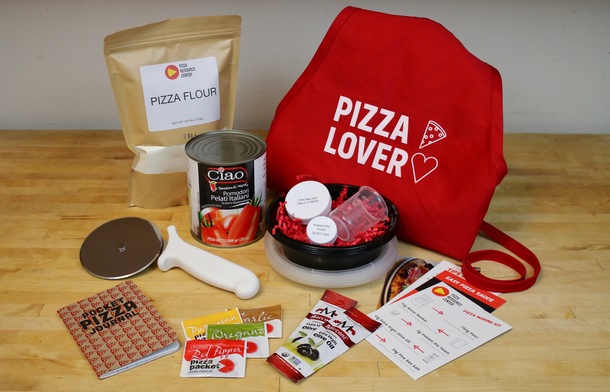 great ingredients shipped right to you
Your pizza is only as good as your ingredients and we're shipping the best in our NEW pizza kits. Choose between raw ingredient kits or fresh prepped dough boxes. Gluten free options are available with every kit!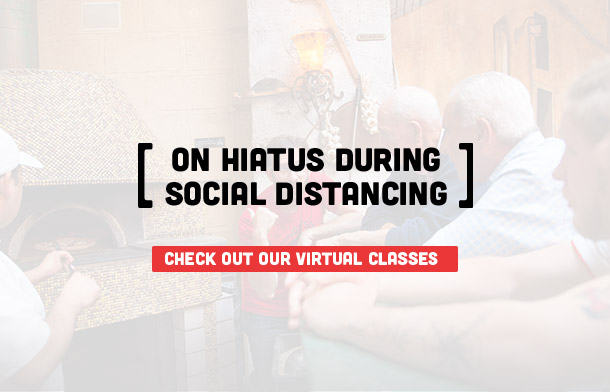 on hiatus during social distancing
Stroll the streets of New York where pizza is king. We'll feed both your stomach and your mind with some of the city's best slices and the saucy details about how they're made.
"If you love pizza and learning about pizza, this tour is for you!"​
"We learned so much about pizza that I feel like an expert."
This THRILLIST series follows Scott and pizzaiolo Mark Iacono (Lucali) on their quest to figure out if strange toppings and constructions still qualify as "pizza."
Round burnt bubbles on the top and edge of a pizza crust, often associated with Neapolitan pizza and other pizzas baked with extreme top heat.
Sign up for hot slices of pizza news and special offers! Don't worry, we won't clog your inbox or your arteries.